Success, both personally & in business comes from having good relationships with good people.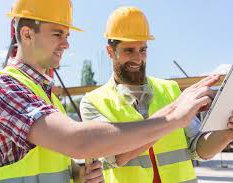 We understand that every trades and service business is unique, each with different needs, issues and circumstances. From new business owners wanting to bounce ideas, simplify their accounting systems, or increase sales, to well established firms wanting to grow or revamp parts of their business.
Stephen Lace & Associates have been servicing a wide range of trades and service business since April 1999 and pride ourselves on getting to understand your business and where you want to take it.
We have staff who have worked in the trades and service industry and can help with tendering, improving customer service, increasing sales, or analysing business and trade software.
Services we offer include
GST returns
• Annual financial statements
• Cash flow forecasting and budgeting
• Assistance with accessing working capital
• Taxation advice
• Succession planning
• On site business visits
• Preparation of business sale or buying proposals• Range of easy payment fee options to suit your needs
• Assistance with setting up accounting software
• Working with your business mentor and lending managers
• The financials around purchasing your own workshop or building